As we enter month five of COVID-19 shutdowns, precautions, and economic upheaval, the real estate market in Chicago has been staying steady. At the beginning of the quarantine, many financial and real estate experts were unsure of the impact it would have on the housing market. Even though the nation's economy suffered an enormous blow, the market in Chicago has remained steadfast, even seeing a slow rise. Here are a few reasons that experts believe have contributed to the market's slight rise and a few predictions for the future.
Buyers are still buying
Even with the uncertain times and the large-scale economic turmoil, people are still moving and still buying real estate. In fact, according to a recent Pew research study about 1 in 5 US citizens has relocated due to the pandemic. These moves are for a variety of different reasons, which include moving back to hometowns, job loss, or the need for more space.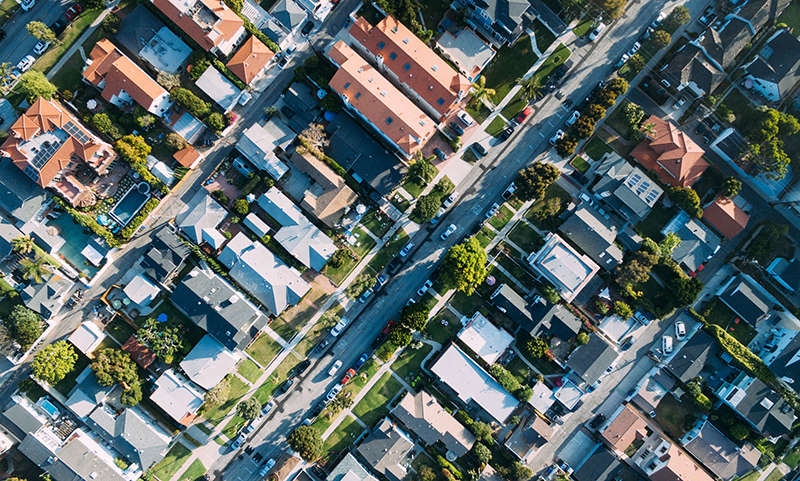 One reason that people are buying now is due largely to the historically low-interest rates, dipping into the 3% range. That coupled with the fact that many are spending so much time at home and are no longer satisfied with their living situations—such as not enough office space to work from home, not enough room for children to play or complete remote learning, or just not enough room in general. There are still those with some concerns about the future of their employment, however, but it hasn't yet caused the buying market to dry up.
On the other side of the coin, there are buyers who want more affordable homes. According to chicagoagentmagazine.com the market for smaller homes, under 1,000 square feet, has increased from 8% to 39% since the onset of the pandemic. This can be attributed to the fact that many people have had job losses or pay cuts and need to be more frugal with their home expenses.
Home sellers are also in a good position because there is still a limited inventory of available properties. A lot of would-be sellers are hanging on to their listings due to the COVID-19 showing restrictions and aversion to allowing tours of their home in the midst of a pandemic. If more sellers do decide to list in the coming months–unless there is a huge influx of new construction–there should still be a demand.
Even though real estate has been considered essential business since the initial states of the quarantine, many took a variety of precautions including video and virtual home showings and signing documents via power of attorney. Now that the Chicagoland area is in later phases of reopening, realtors are able to hold open houses and have more in-person home showings along with video and virtual sessions. Everyone must still take appropriate safety measures, however, such as social distancing whenever possible, wearing face masks, frequent cleaning, and not allowing groups of more than 50 people at any time.
People leaving the city for the suburbs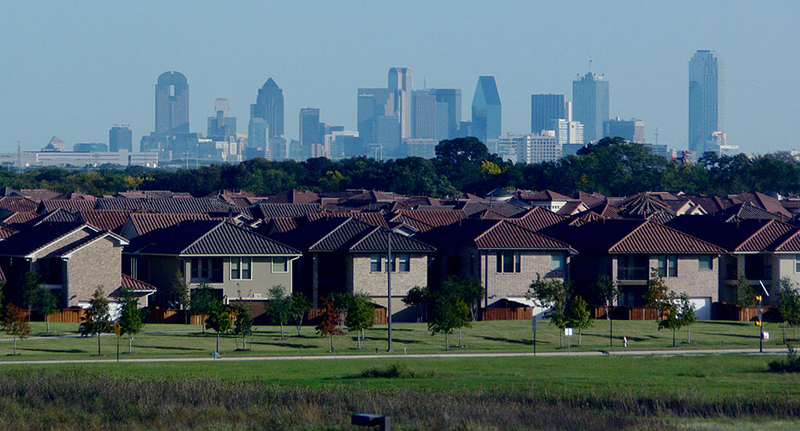 The vast changes brought on by COVID-19 in how we live our daily life has in many cases made city life less appealing for its residents. Many people no longer wish to live in such dense areas, take public transit, or walk down crowded streets even after the coronavirus threat levels subside. Working from home, in many cases, has become the new normal for employers and employees. Some have even found that it isn't necessary for them to go into an office at all and will not return to theirs at all. Some companies have also switched to a more remote-based (if not 100% remote) model due to high office space rents and no need for the space.
People staying in the city but looking for different things
Some Chicago residents, may not choose to leave the city, but may re-think how they are living. Perhaps they want to move from a densely populated high rise into a low rise condo or townhouse, or even purchase a single-family home in a new neighborhood. While the draw of many amenities such as in-building gyms, pools, and views may have swayed them into their initial purchase, these shared luxuries may now be far less appealing. Additionally, people are also searching for properties with outdoor spaces. With more time spent at home, getting out in the fresh air is a welcome relief. It can also be a safer place to have a socially distanced gathering with friends and family. Even a small balcony or patio can be a huge selling point to someone who lives in a home without outdoor space.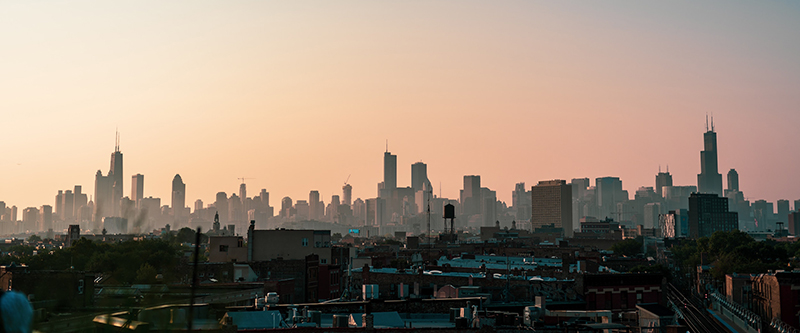 A lot of people who have been relocating during the pandemic have been moving in with family—either to save money, take care of aging relatives, or simply to have some human interaction (among many other reasons). Some are even choosing to make the situation permanent and are looking for larger homes to accommodate family or residences with in-law living set-ups.
Long term effects
The experts believe that the market will not drastically decline any time soon. Some experts posit that an unintended consequence of such low mortgages is that future real estate sales may decline as a lot of homeowners may feel locked into their mortgage rates. Or, homeowners may choose to refinance their home now and hold onto it longer than they may have. If the interest rates once again rise, purchasing a home, even in a similar price range would increase monthly expenses quite a bit. This could create a demand for homes that exceeds the supply. However, many experts still remain optimistic about the future of the real estate market.