So you've just purchased a foreclosure property and it's necessary to make some renovations. As with any investment, it's important to stick to a budget. While some tasks can be easily accomplished yourself, it's also very important to hire professionals to do certain tasks for both safety and economic reasons. Here are a few areas where you should spend and a few where you should save.
The Kitchen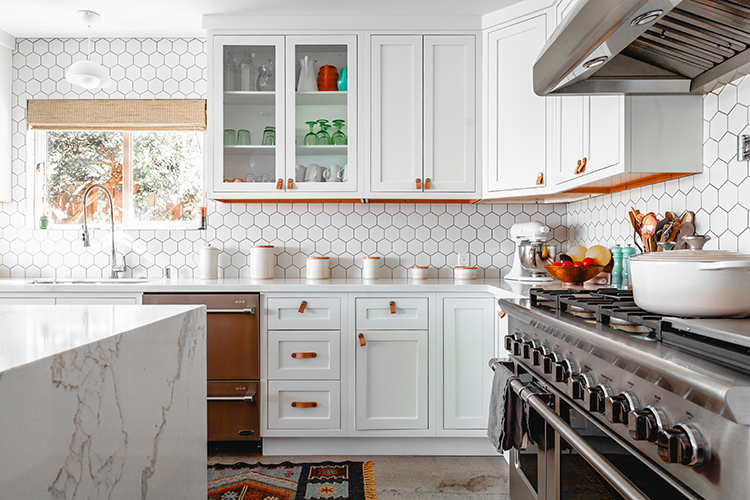 A simple, yet high-impact update in your kitchen is adding a tiled backsplash behind sinks and ranges. Depending on your design idea, it is possible to do this yourself.
Save: Installing plain tile. Simple, rectangle subway tiles are the most straightforward to install. All you need are the right tools and something to cut the tiles to fit your area. It's a good idea to lay the tiles out in the pattern you want before affixing them to the walls.
Spend: Installing intricate tile. If you are installing a backsplash with penny round, hexagon, or any shape other than a rectangle or square, it is usually best to hire professionals. These tiles can be complicated to place and if you are using a contrasting grout color, errors can be very noticeable. Another time to ring the contractors is if you want to replace an existing backsplash. Since taking one down could potentially cause damage to drywall, cabinetry, and appliances. Additionally, you will need to recreate a smooth surface for the new tile and may have to repair drywall as well.
The Bathroom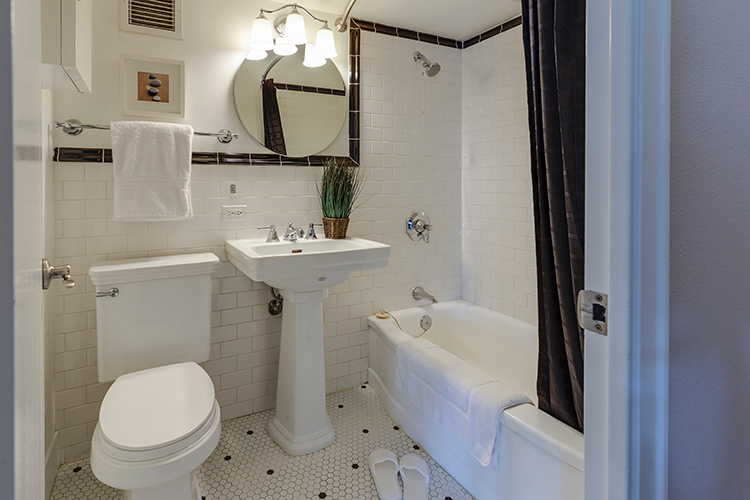 One of the most common areas for renovation is the bathroom. With so many details to include, the costs of renovation can add up quickly with professionals. If you are looking to cut down on these costs here are some ideas:
Save: Changing the toilet, shower fixtures, or vanity. While it's not exactly easy to install a new toilet, it can be done by non-professionals with the right tools and instructions. It also helps to have someone helping with the task. Another upgrade that doesn't require hiring a handyman is upgrading the faucets, showerheads, and other fixtures yourself. These small items can really modernize an outdated bathroom. Finally, it is possible to install a new vanity yourself using your existing plumbing.
Spend: Moving plumbing. As mentioned above, you can update your bathroom vanity yourself, but adding a dual sink or moving it entirely requires moving the plumbing. Moving or adding plumbing can be a very costly task, but it is one that needs to be done by professionals who have the right tools to handle the job.
The Living Area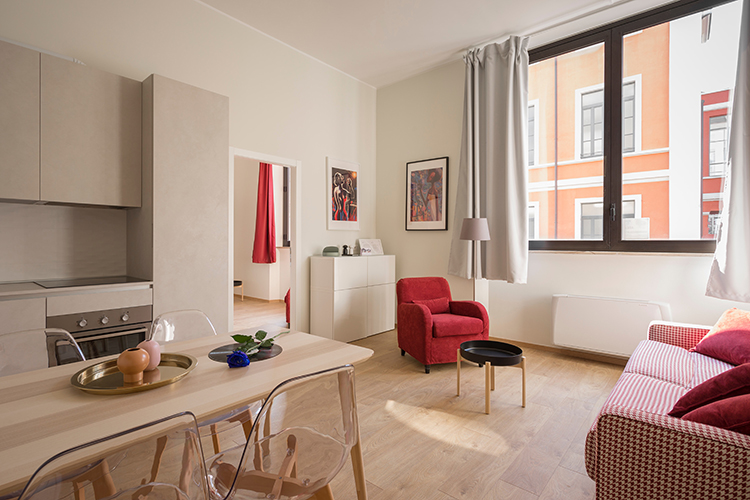 Another potential way to save on costs is to renovate as much as your living area as possible. Upgrades here can have a big impact since you will be spending most of your time there. One of the simplest upgrades is painting the walls.
Save: Painting flat walls. Although it can be time-consuming and more-often-than-not messy, painting large, flat walls can be done yourself. And even though you are saving money on labor, it's still important not to skimp on materials. Be sure to get the right paint, brushes, and rollers for the job. You may also want to invest in drop cloths or any other paint splatter protection for your floors and furniture.
Spend: Painting specialty areas. While painting flat walls may be easily done by non-professionals, it may be necessary to spend on the labor if you need special equipment such as ladders (different heights, designed for staircases, etc). If you have intricate wood trim or other design work you need to paint around, hiring the pros is a good idea. They can keep the outlines crisp without damaging the surrounding woodwork.